Photography by Matthew Kuhns and Stephen Trainor
Our Story
Skyfire is has been a team effort and I thank everyone involved who has been kind enough to offer their expertise or advice: Jeff Mitchum, Ian Shive, Brendan Eck, Raza Durrani, Melissa Kuhns, Roger Kuhns, Stan Rose, Matthew Hemke, Laura Carnahan, and many others.
The idea for Skyfire started as a desire years ago as I was exploring the Southwest in search of that perfect photograph. Light plays such a dynamic part in making great pictures that I was always chasing it. And during those journeys I was always looking for an edge, a way to predict where the light would be best. Sometimes driving hundreds of miles a day chasing storms and positioning myself for the perfect golden hour conditions. It can be exhausting, especially after hiking all day in Zion Utah and realizing the best light will be in Death Valley California at sunrise. I really needed a way to plan out my shoots in advance and predict the unpredictable…good light.
To create a solution I approached the problem using my aerospace engineering background and set it up like an astrodynamics and optics problem. My first sketches were on 7/19/2011 in my notebook…and they ended up as Skyfire in 2014! My engineering background was invaluable as it let me filter out the thousands of variables that go into a sunset and determine the key predictors, the driving force behind the light.
Matthew Kuhns is an award-winning landscape photographers who has been chasing good light for years. He is using his knowledge of photography and aerospace engineering to bring you predictive sunrise and sunset analysis. With Skyfire's groundbreaking web release, powered by Matthew's aerospace engineering prowess, photographers can plan their shoots in advance, and head out in confidence that a colorful sky will be theirs to capture.
Skyfire is no mere reorganization of the hourly weather forecasts. It is the product of a complex algorithm based on satellite images, nationwide weather observations, and mastery of the elements that make up a great sunset.
Matthew Kuhns, Founder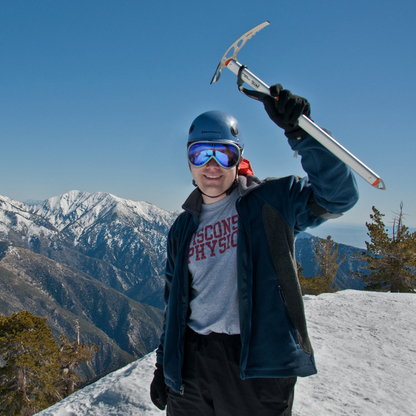 Matthew Kuhns is an award winning California-based landscape photographer, entrepreneur, and Aerospace Engineer. His images have been seen in publications such as National Geographic, Microsoft, Sunset, Backpacker, Popular Photo, PDN, Aviation Week, Spaceflight Insider and the Pictureline Blog. Chasing light in the mountains is a favorite past time.
Find the rest of Matthew's work on his website www.matthewkuhns.com
Stephen Trainor created The Photographer's Ephemeris. Since 2014 he has been working with Matthew Kuhns on the development of Skyfire, initially as exclusive licensee and more recently as partner in Skyfire Services LLC.
He is a keen landscape photographer, having taken up the pursuit as a means of exploring the desert Southwest USA after moving from the UK to Colorado.
More at stephentrainor.com.